Naval Systems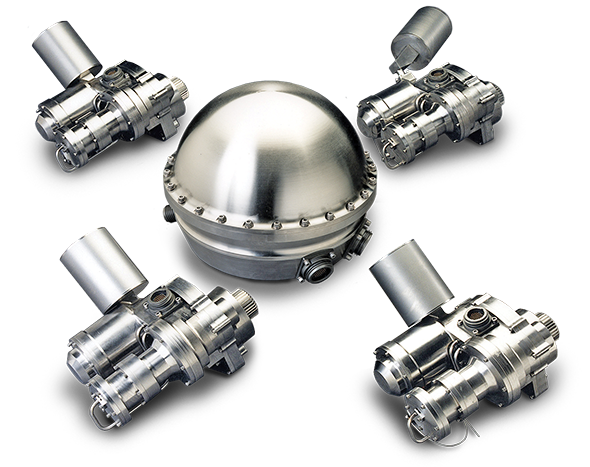 SDCAS with one atmosphere electronics housing  - © Moog
Moog has unrivaled expertise in hydraulic and electric naval actuation systems.  Moog's heritage in designing submarine hydraulic systems and our expertise in electromechanical actuation systems has positioned us as the premier actuation supplier for current and future US Navy ships. 
Moog has taken its aircraft stick-to-tail approach to the seas and is developing full electromechanical actuation systems for next generation naval platforms.  Our systems engineers are designing shipboard actuation systems utilizing ruggedized actuators, controllers, power drivers, and system software.
All of Moog's naval products and systems are designed for exposure to humidity, driving rain, salt, fog, spray, sand, dust, solar radiation, and corrosive atmosphere.  Moog products meet or exceed these naval requirements:
Explosion Proof: Mil-E-2036
Shock: Mil-Std-9-1D Grade B
Vibration: Mil-Std-167 Type 1
Applications:
Unmanned Undersea Vehicles (UUVs)
Autonomous Undersea Vehicles (AUVs)
Surface Ships
Remotely Operated Vehicles (ROVs)
Torpedoes
Submarines
Precision Actuation for CVN-78 Aircraft Carrier
Moog is at the forefront of the Navy's conversion to electric machine systems, designing and developing extremely high power, high force electromechanical systems for use onboard CVN-78. The ships power generating steam turbines are throttled by Moog servoactuators. Moog also provides trip throttle control to keep the turbines safe in an emergency.